IntelligentTradingTechnology.com
See on Scoop.it – The FIX Protocol and multi asset electronic trading.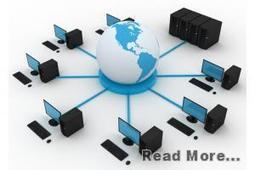 OptionsCity Software Introduces New Global Hosting Infrastructure | http://t.co/wBQcGRyI0O | @scoopit http://t.co/l93OYnkKIH
See on intelligenttradingtechnology.com
About carlarweir
I am a Cross Asset FIX Connectivity SME working for international banks. i also sit on the FIX Protocol Ltd Global Steering Committee, and am Co-Chair of the Global Cross Asset Committee. I also have a very strong background in Mobile Telephony, Cloud computing, SaaS, IaaS, PaaS, Big Data, innovation, and am a pioneer in Pseudolite technology.
Carl Weir's Common Category Cloud
Error: Twitter did not respond. Please wait a few minutes and refresh this page.
Meta information
Archives
Mr Carl Weir
Lunch: 11am - 2pm
Dinner: M-Th 5pm - 11pm, Fri-Sat:5pm - 1am